Don't Buy Pre-Printed Checks Again !
Stop Spending $$Hundreds on Pre-Printed Checks!
If you print your checks out of QuickBooks, you probably are spending hundreds of dollars more than you should. If you have multiple accounts maybe even thousands!
We have worked with many companies over the years that offered software that allowed printing checks on blank stock, but all of them in the past either charged an upgrade fee when you updated your QuickBooks, or required special blank stock ordered at a higher price than what we have now.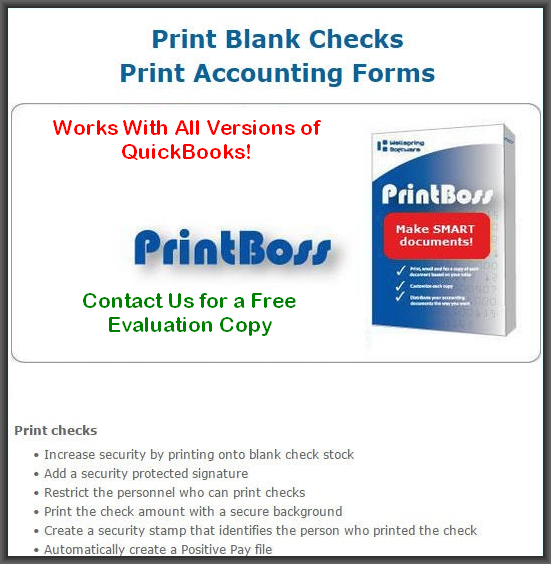 PrintBoss is the best software we have found that integrates perfectly into QuickBooks, and lowers your costs at the same time ...
Typically we find clients paying $300.00 or more for pre-printed checks for each account they have. That is ridiculous.
This program will also print deposit forms as well and the checks are 75% to 90% less than pre-printed checks, and much more secure, because if stolen, the checks are completely blank paper!
If you have missed our earlier issues of QuickBooks Tips & Tricks, you can catch up on past issues by Clicking Here.
Thank You and I look forward in sharing QuickBooks Tips and Tricks with you next month ...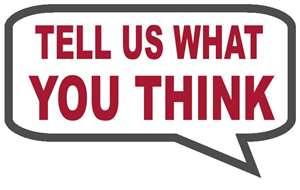 Please Tell Us What You Think About This Information By Clicking The Image To the Right .......
And ... Tell us what topics you will like in the future!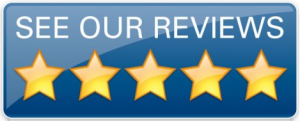 © AEII, LLC All Rights Reserved
Reprinting or Distribution without written permission from AEII, LLC is strictly prohibited.