LIVE Training
We offer Live Training Events in many locations across the United States targeted for many different Industries, Job Positions, and Skill Levels.
These Training Events can range from 90 minutes to full day programs. They also can be hands-on sessions where each attendee has their own computer, or instructor led demonstrations with comprehensive workbooks for future reference. Many of our programs have additional certification exams available for those that are interested.
Schedule of LIVE Training Events

Check out our online training calendar for up-to-date schedules for all our LIVE Training Events. We also offer a variety of LIVE Training Programs including:
Collision Repair

General Small For Profits Businesses

Non-Profits and Religious Organizations

Beginning to Advanced Training

Hands-On and Instructor Live Demonstrations
If You don't see the classes you want,email us to get scheduled in your area or even in your office.

We have provided cutting edge Live Training Programs for over 35 Years including technical, management, sales, accounting, and strategic planning.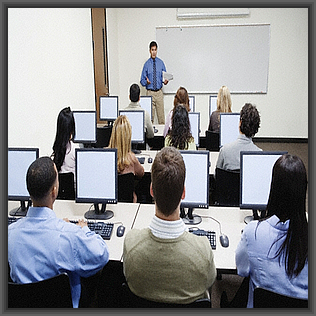 Did You Know ?
We offer a full range of training programs for not only staff, but owners as well.
We have programs designed for association meetings, full day hands-on, and National/Regional Trade Shows.